My apologies for the blank email sent out yesterday – teething problems with a new system!  This was the post I intended to send.
Welcome everyone!
This is the new blog for Downing Place United Reformed Church, Cambridge.  You may be receiving this because you have previously signed up for news from either Emmanuel or St Columba's churches, or you may have seen our services broadcast on Youtube, or found us in a number of other ways.  However you came to be here, we are glad you are reading this.
Downing Place URC has just celebrated its second birthday, as it was formed when Emmanuel and St Columba's merged on 31 May 2018.  In that time, as you may know, we have begun a major redevelopment project in the former St Columba's building.  You can read back through some of our posts about the renovation work in our separate redevelopment blog here . As you can see, we have a new website too – it's an exciting time for us, as well as a time of significant change and upheaval.
Meanwhile, we are preparing to leave the Emmanuel building at the end of next month.  Emmanuel has provided the stunning backdrop to our weekly video broadcasts via Youtube, which also take you all over Cambridge, and into the studies and gardens of church members too!  Because we are preparing to leave, we will not open for public worship until September, when we plan to hold services in Westminster College on Madingley Road until our refurbished premises are ready to occupy.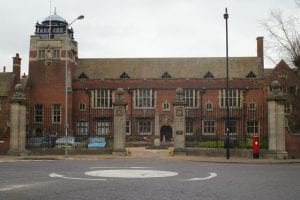 We have continued our lively Children's Ministry over the past months, and worship last Sunday, 12 July, was led by our Children's Ministry team – do look at our video to see what they have been up to!  If you would like to know more about our work with families and children, please email Rosemary Johnston on children@downingplaceurc.org – she would love to hear from you!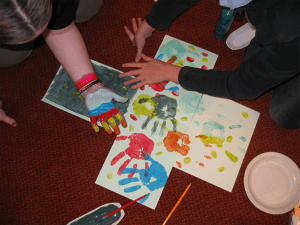 Our Open Table activities (for LGBT+ folk and supporters) have also continued throughout the lockdown period, with social meetings and a monthly communion service, all via Zoom.  If you'd like to take part in any of these online events, please contact Alison Binney, our Open Table co-ordinator on opentable@downingplaceurc.org.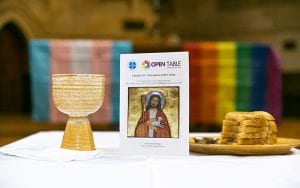 Meanwhile, we recently watched the installation of our former minister John Bradbury as Secretary General of the United Reformed Church last Saturday, 11 July – the service can be watched via either of these links:
Facebook https://www.facebook.com/TheUnitedReformedChurch
YouTube https://www.youtube.com/watch?v=0u6K8GFJ6is
We will be posting in this space regularly about our news and events, and we hope you will come along on the journey with us – as church life starts up again after lockdown and as we explore new ways of connecting with people.