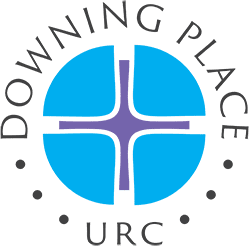 Downing Place URC.  Committed to building up people in faith and in following Christ, we are an open and inclusive church in the centre of Cambridge.  We strive to be a community that reflects God's radical love, welcoming to all.
Our worship is marked by a sense of reverence and of joy, drawing on the riches of the Reformed tradition of liturgy and preaching, with a special appreciation of music. We foster an intelligent and non-judgmental environment for exploring faith, seeking to live out this faith in a commitment to social justice.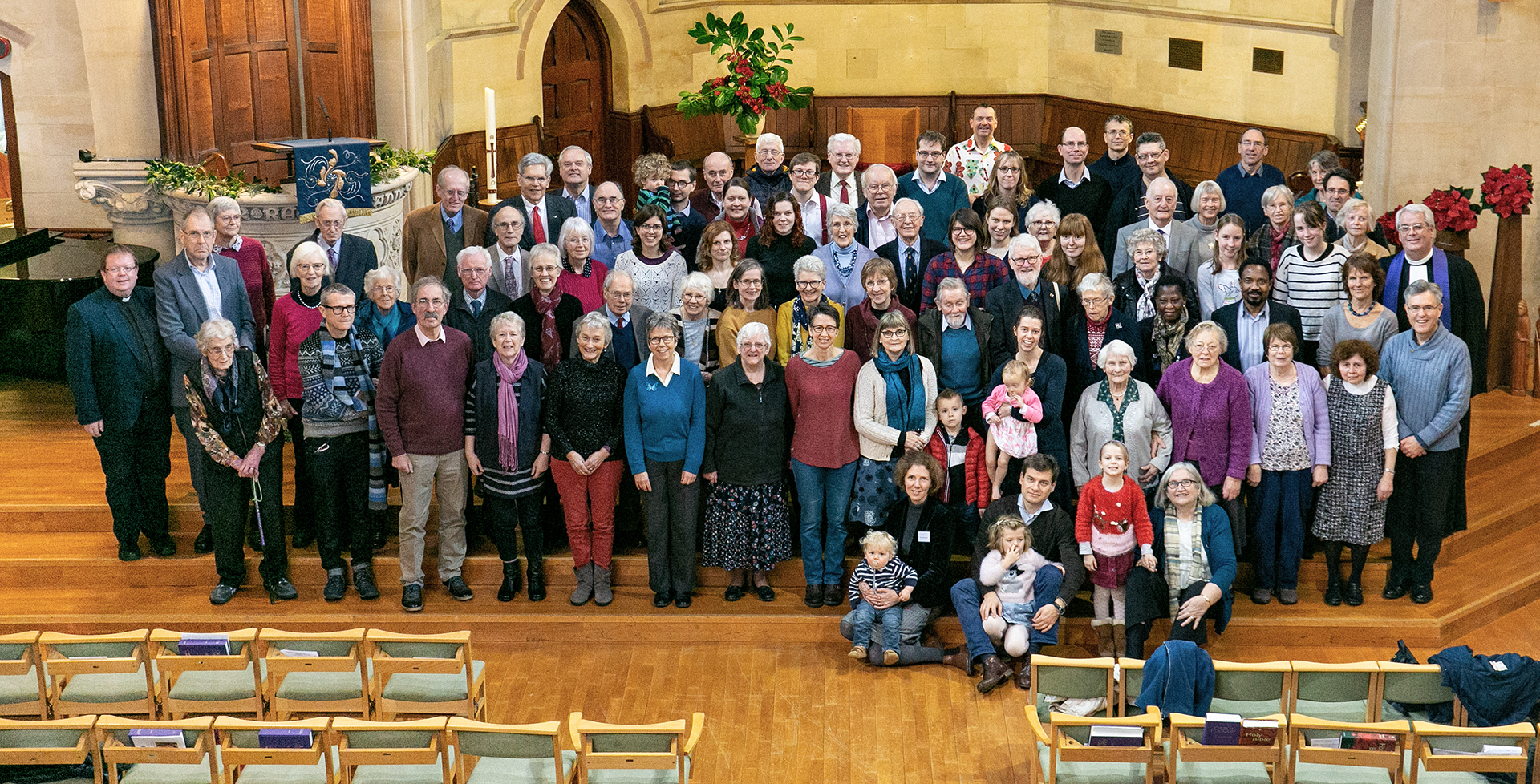 Our main Sunday service is usually held at 11am.  Holy Communion is celebrated on the first Sunday of each month; and on other special occasions in the Church's calendar.
Services are open to those who wish to worship in person but are also live-streamed via our Youtube channel. You are welcome to join us in whichever way is most comfortable for you. You can find out about the other ways we are worshipping together via our Worship page.
Everyone is welcome to gather in worship, whether you are a regular church goer or have never attended a service of worship before; or anything in between!  If you are new to church or Downing Place URC specifically, we have a First Time in Church page to browse which will hopefully explain a few things and help you feel more at home. 
At 11am on Thursday 8th December, the Reverend Nigel Uden will lead a midweek service of Holy Communion.
On Sunday 11th December, our service at 11am will be led by a group of Open Table Cambridge members.
Refreshments will be available following all services.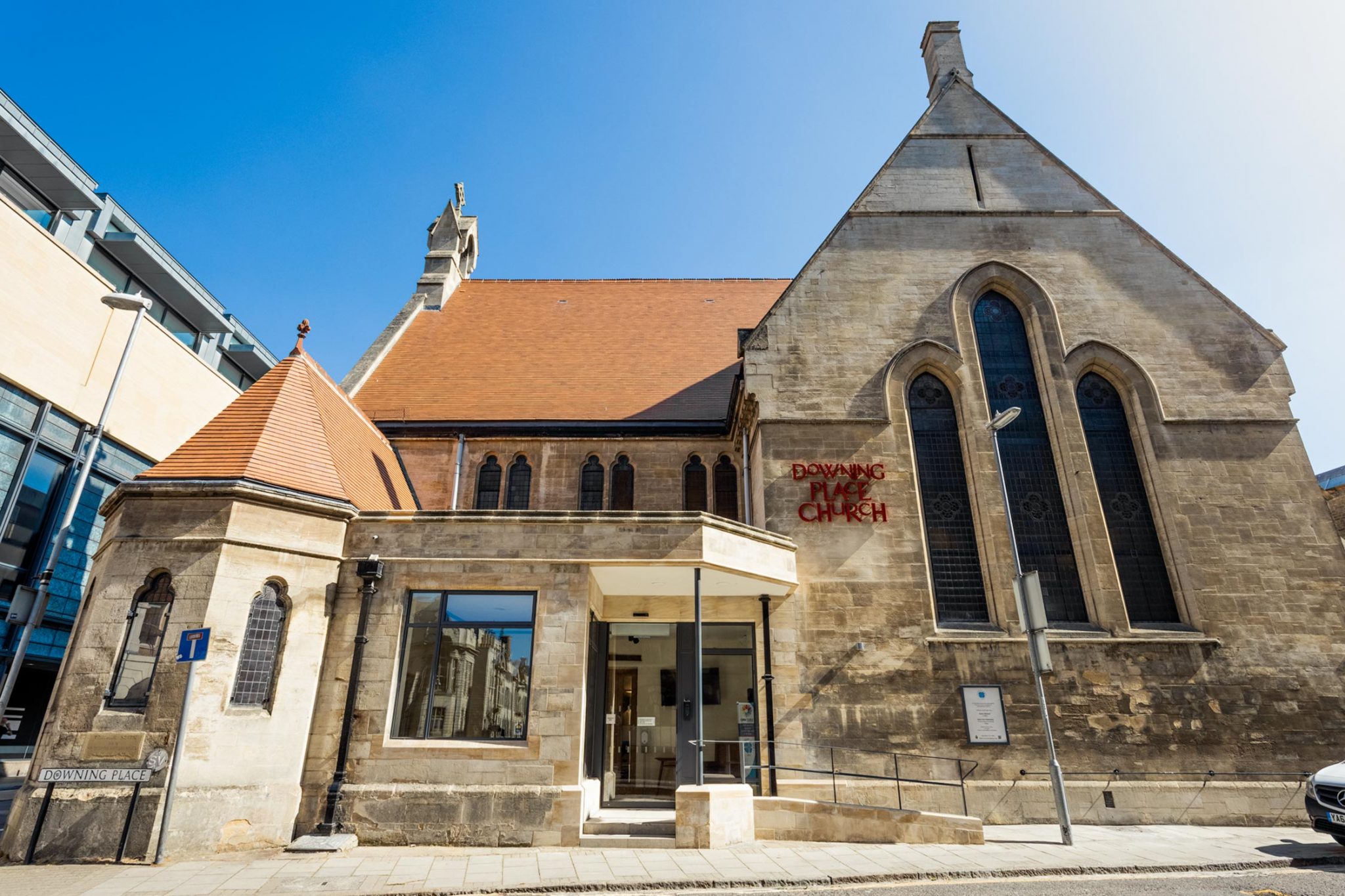 We sit at the heart of Cambridge city centre, on the corner of Downing Street and Downing Place.
On Sunday 4th December, our service was led by the Reverend Nigel Uden, and the preacher was the Reverend Lythan Nevard, Moderator of the Eastern Synod of the United Reformed Church.
Services and events taking place here at Downing Place; and those we're involved in in the wider community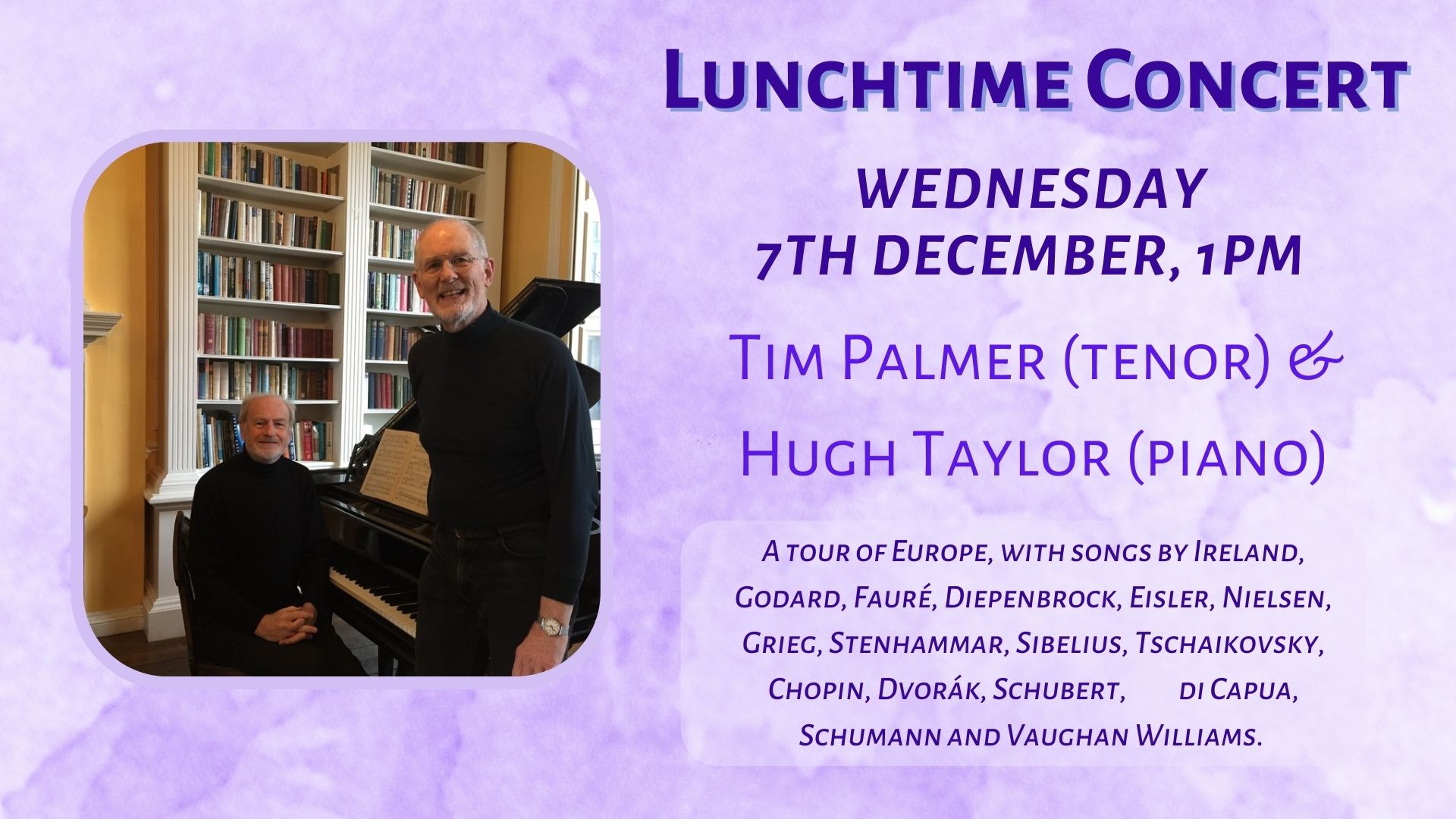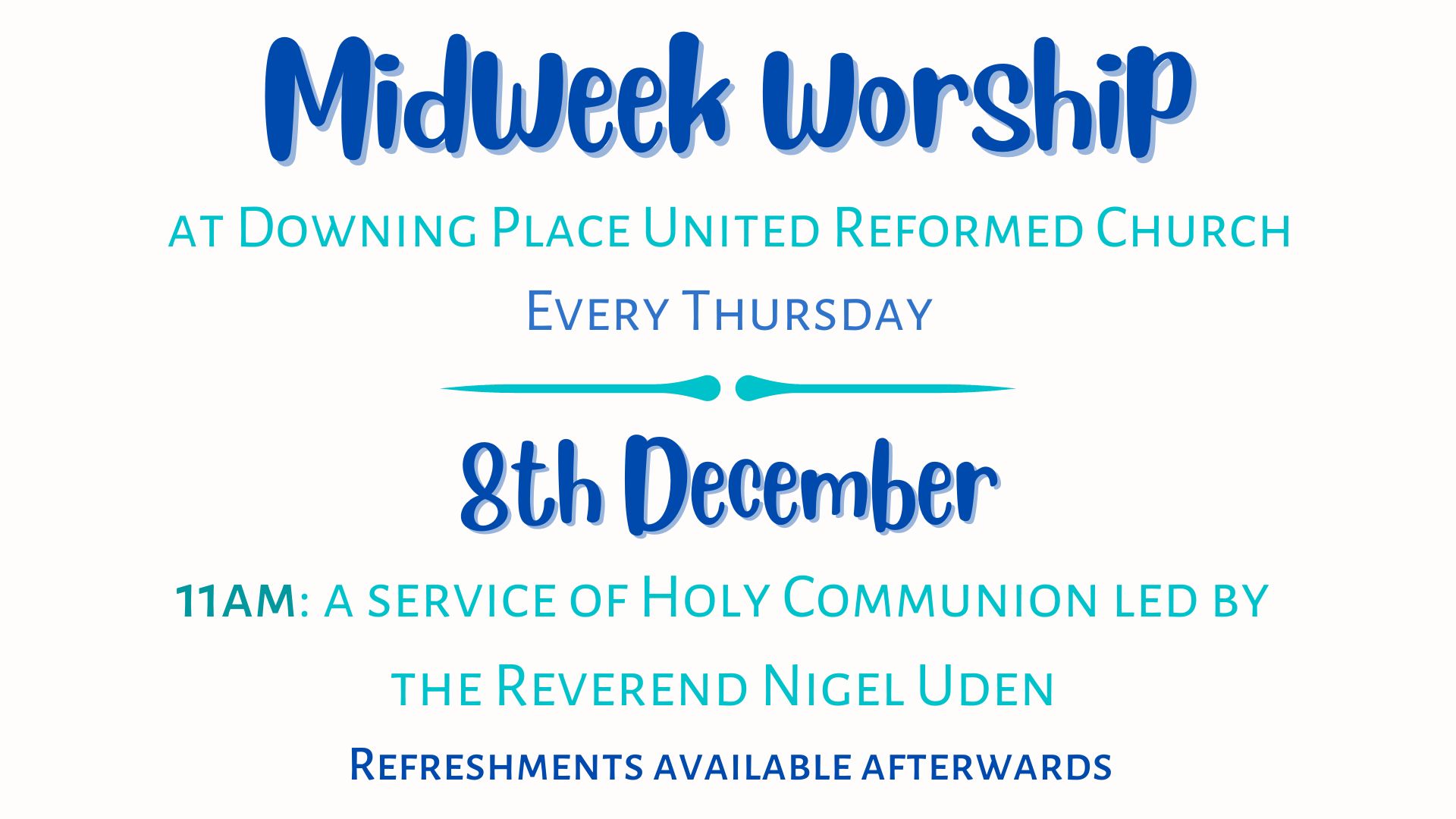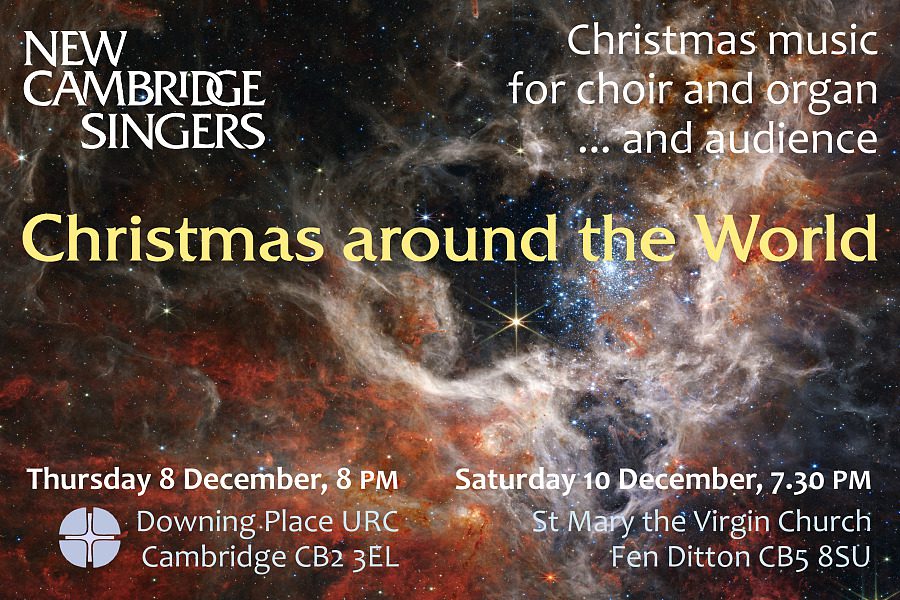 Christmas around the World
A glorious selection of Christmas music for choir and organ … and audience. 

A variety of traditions have sprung up around the world in celebration of Christmas. Join us as we travel the globe in exploring a wealth of festive music from the comfort of our concert stage!

As well as carols from Britain, there will be music from France, Germany, Austria, Spain, Poland, Ukraine, Russia, Sweden, with a contribution from America. We can assure you that our journey will be over in under 80 days!

We will be inviting audience participation, so get ready to raise the roof!

Tickets £16, Students £8, Under-18s free
Tickets for companions of anyone with long-term disability are offered free of charge.
There will be a retiring collection in aid of The Red Hen Project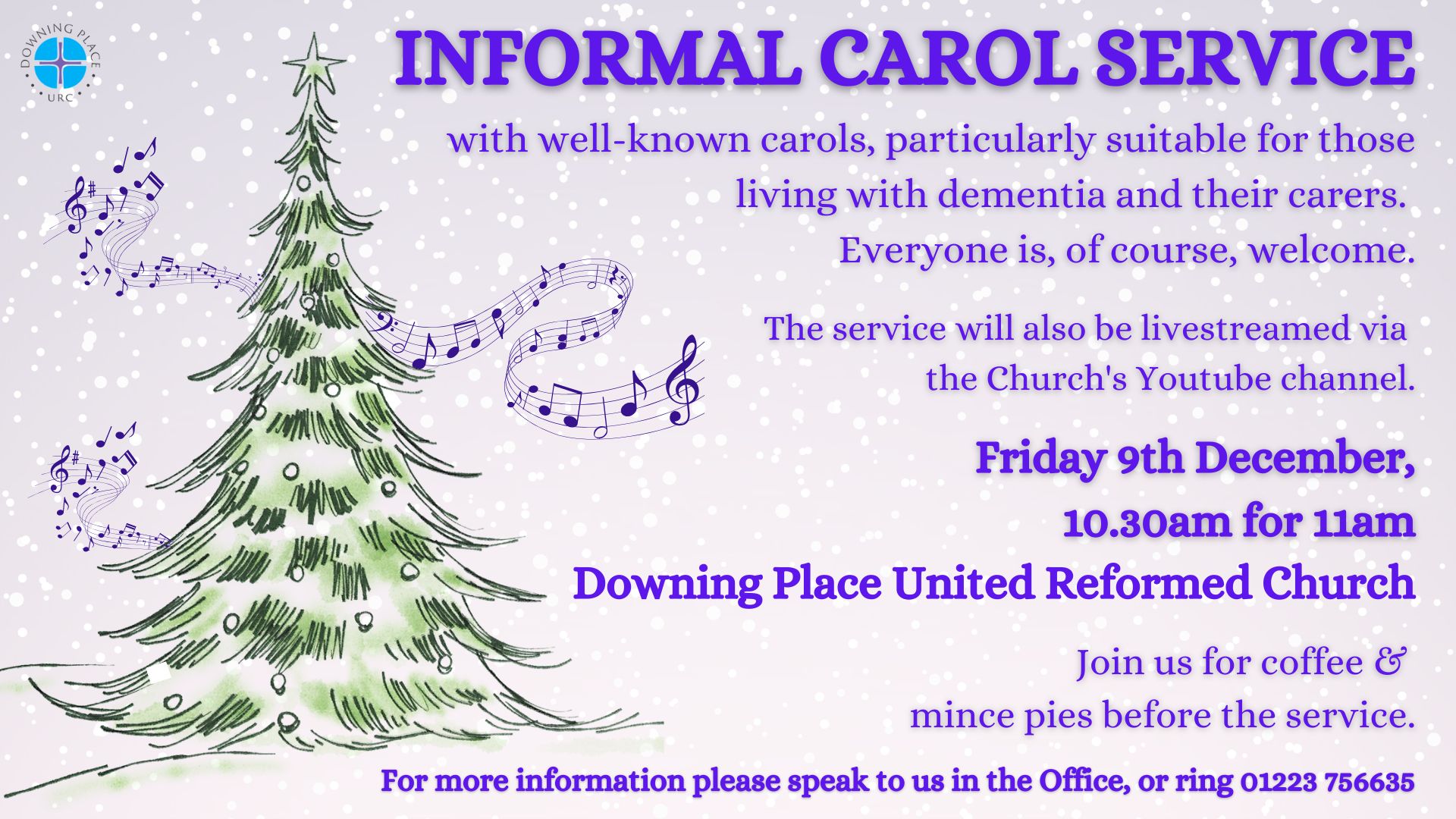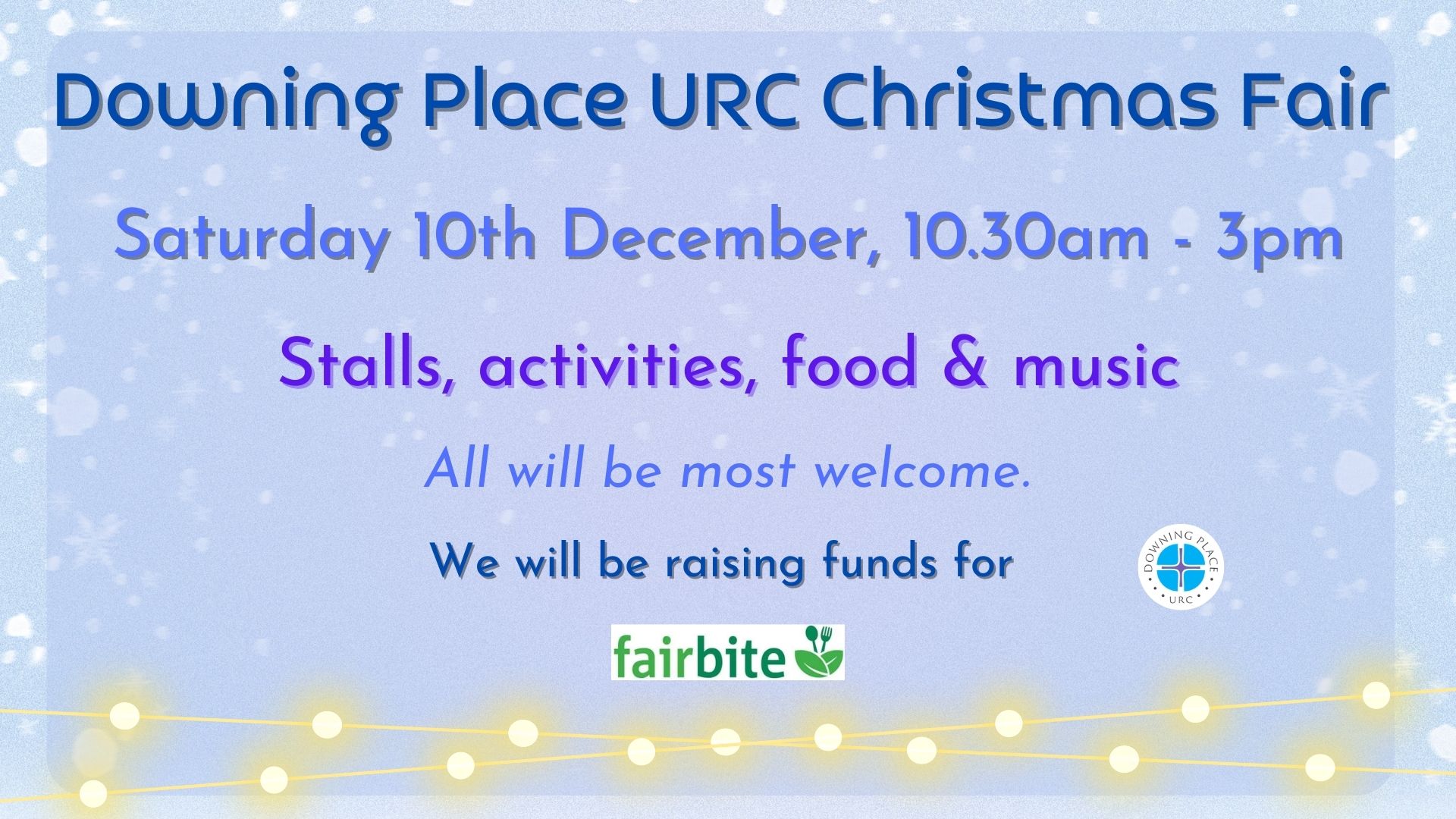 Downing Place United Reformed Church is the home of Open Table Cambridge and we hold regular Open Table services and social events, which are particularly inclusive of LGBTQ+ people but are open to all who are allies.  There is a social gathering around the beginning of each month; and a service of Holy Communion on the third Sunday of each month at 7.30pm.
You can find out more about our inclusive work with LGBTQ+ here, and watch our service for LGBT History Month by clicking on the video. 
The Open Table Network (OTN) is a growing partnership of Christian worship communities which welcome and affirm people who are: Lesbian, Gay, Bisexual, Trans, Queer or Questioning, Intersex, & Asexual (LGBTQIA) together with their families, friends & anyone who wants to belong in an accepting, loving community.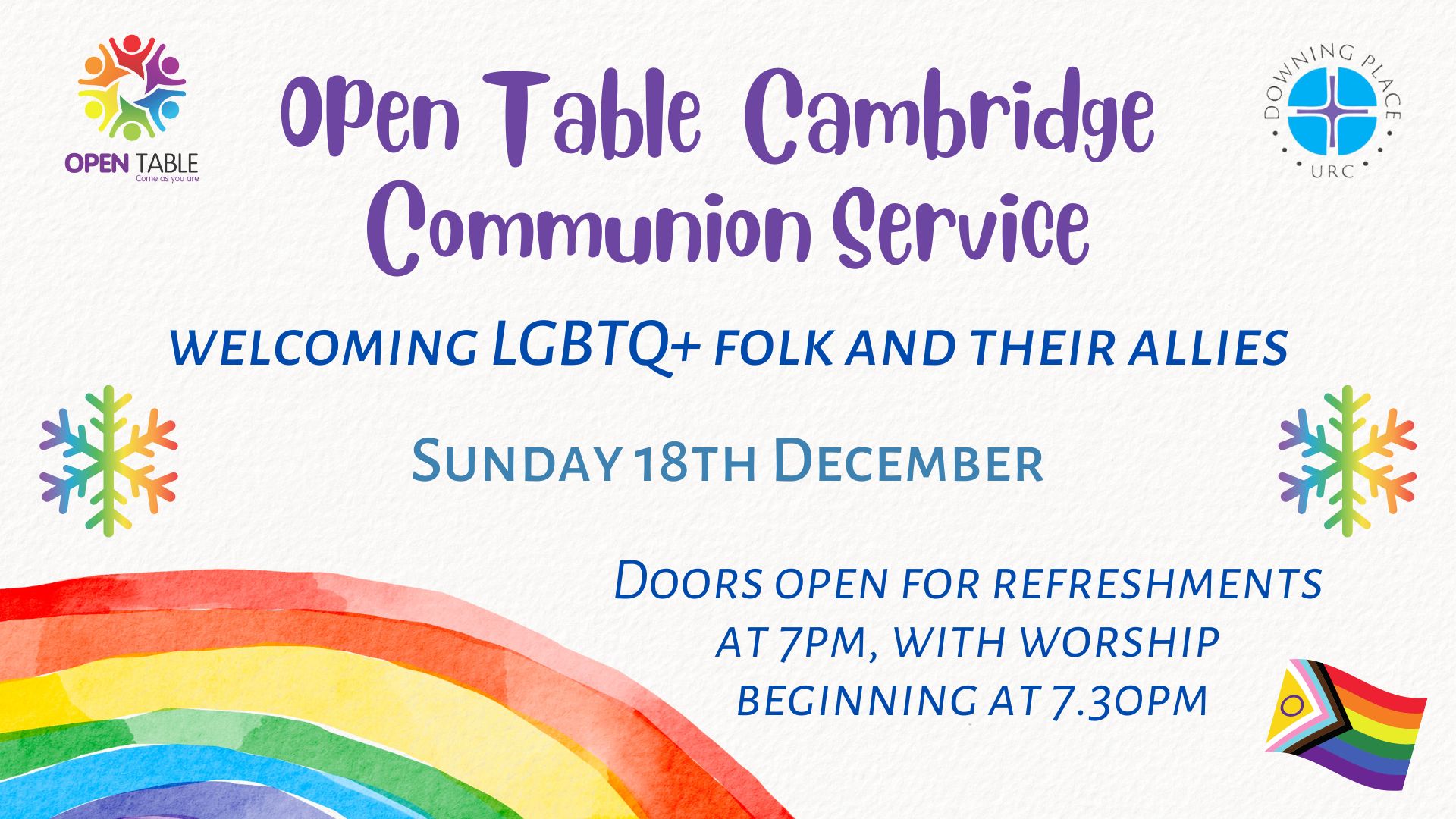 2022 Lunchtime Concert Series
We run a free Lunchtime Concert series every Wednesday at 1pm, throughout most of the year.  Details of the next few concerts can be seen below – click each image to find out more!  Details of all our 2022 concerts can be found on our Lunchtime Concerts page.  We take a retiring collection for Downing Place's monthly charity, details of which are given in the programme each week.
Concerts last around 50 minutes; and our doors open at around 12.30pm.  There are refreshments available in our Hub area (through the courtyard on Downing Place) before and after concerts, between 10am and 4pm every Wednesday – please drop in for coffee and biscuits, you will be most welcome!
Upcoming events
Please subscribe to our news for further information about forthcoming events.
Join our mailing list today
Your inbox. Our news.
Our newly refurbished Downing Place building provides a range of fully equipped, state of the art rooms and spaces for hire.
If you are interested in hiring the premises then please contact us on 01223 756635, email us or visit us between 9 and 5 Monday to Friday
The building is be fully accessible to wheelchair users, with lifts, ramps and accessible toilet facilities.
See our Hirings page for more information.