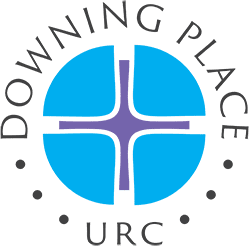 Downing Place URC.  Committed to building up people in faith and in following Christ, we are an open and inclusive church in the centre of Cambridge.  We strive to be a community that reflects God's radical love, welcoming to all.
Our worship is marked by a sense of reverence and of joy, drawing on the riches of the Reformed tradition of liturgy and preaching, with a special appreciation of music. We foster an intelligent and non-judgmental environment for exploring faith, seeking to live out this faith in a commitment to social justice.
We celebrated the rededication of our newly refurbished building with special services on 6 and 7 November.  Guests included Revd Dr John Bradbury (Secretary-General of the URC and former Minister of Downing Place URC)  and Revd Clare Downing (Moderator of the URC) as well as local leaders and representatives from other churches.  Photographs taken during both services can be viewed on our special Rededication Page.
Both services were live-streamed, and can be accessed via the links below.
A SLIDESHOW CELEBRATING THE HISTORY OF OUR COMING TOGETHER
Our main Sunday service is held each Sunday morning at 11am.  Holy Communion is celebrated on the first Sunday of each month; and on other special occasions in the Church's calendar.
Everyone is welcome to worship with us on Sunday morning, whether you are a regular church goer or have never attended a service of worship before; or anything in between!  If you are new to us, we have a special First Time in Church page to read which will explain a few things and help you feel at home.
We sometimes broadcast special services on our Youtube Channel, where you can also find a wealth of services and music recorded during the pandemic.
You can find out about the other ways we are worshipping together via our Worship page.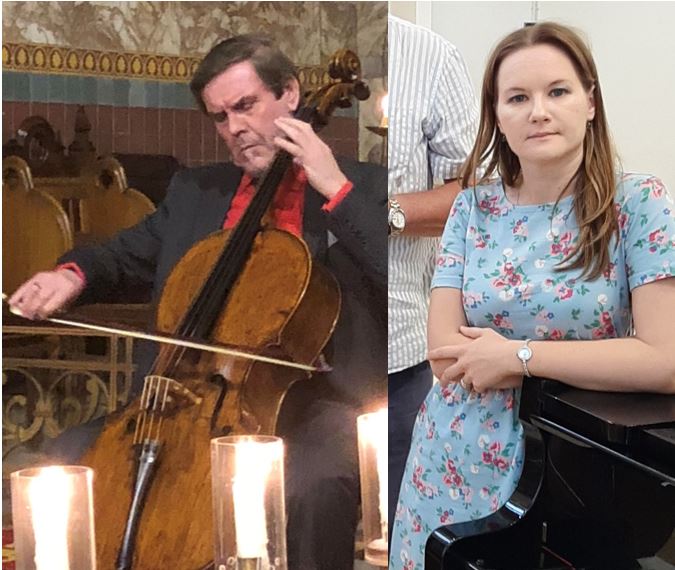 Free lunchtime concerts every Wednesday at 1pm.  No booking necessary – just turn up!
Our next Lunchtime Concert will be on Wednesday 8 December, when we welcome back Nigel Blomiley on the violin, accompanied by Olga Samusenko on the piano.
The programme will be:
Beethoven Cello Sonata No. 1 in F Major Op. 5 No. 1
1 Adagio Sostenuto — Allegro
2 Allegro Vivace
Brahms Cello Sonata No. 1 in E Minor Op. 38
1 Allegro non troppo
2 Allegretto quasi menuetto
Read more on our Lunchtime Concerts page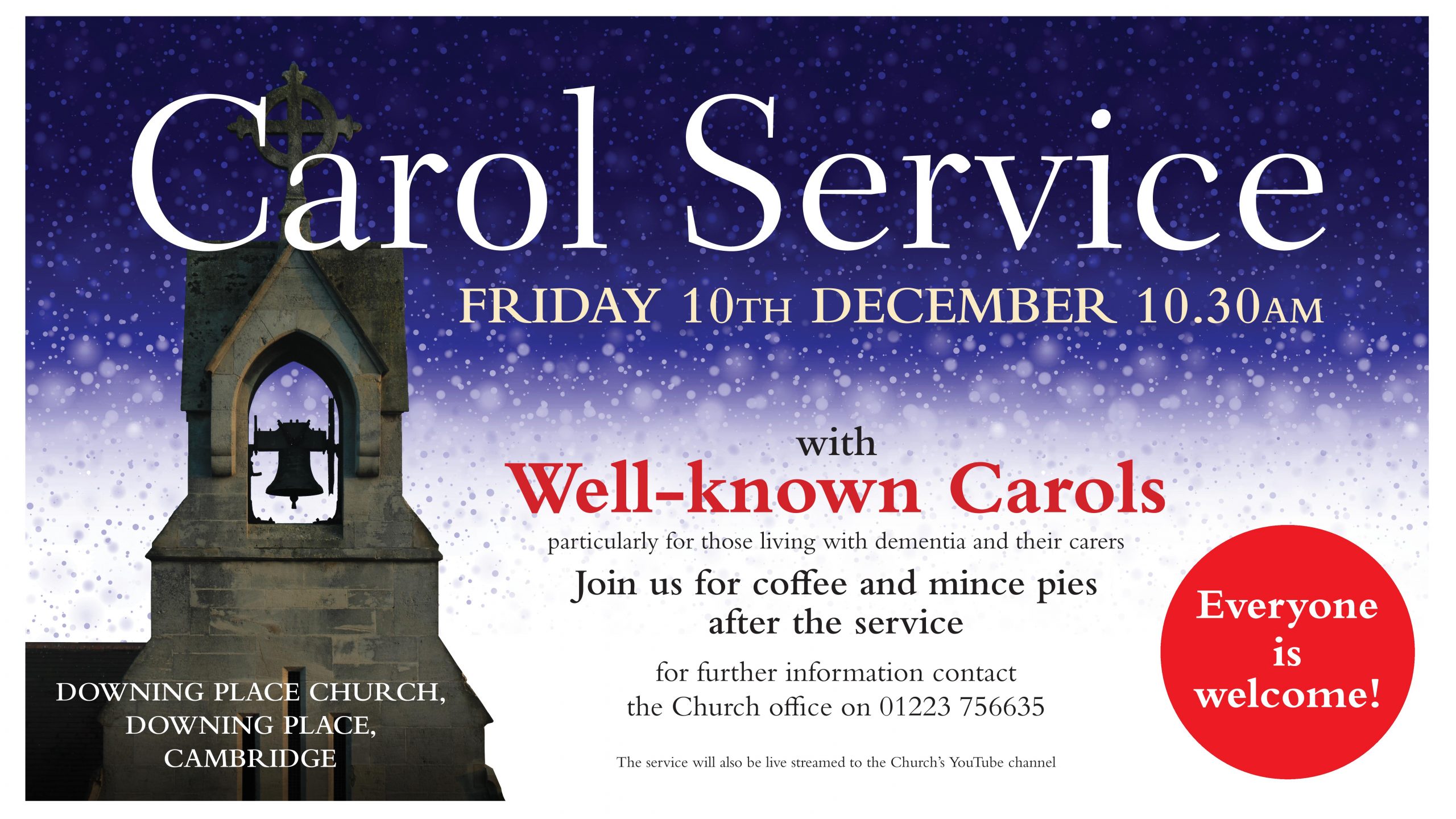 Friday 10 December at 10.30am.
A traditional carol service with the needs of those living with dementia and their carers particularly in mind.  All welcome!
Followed by refreshments.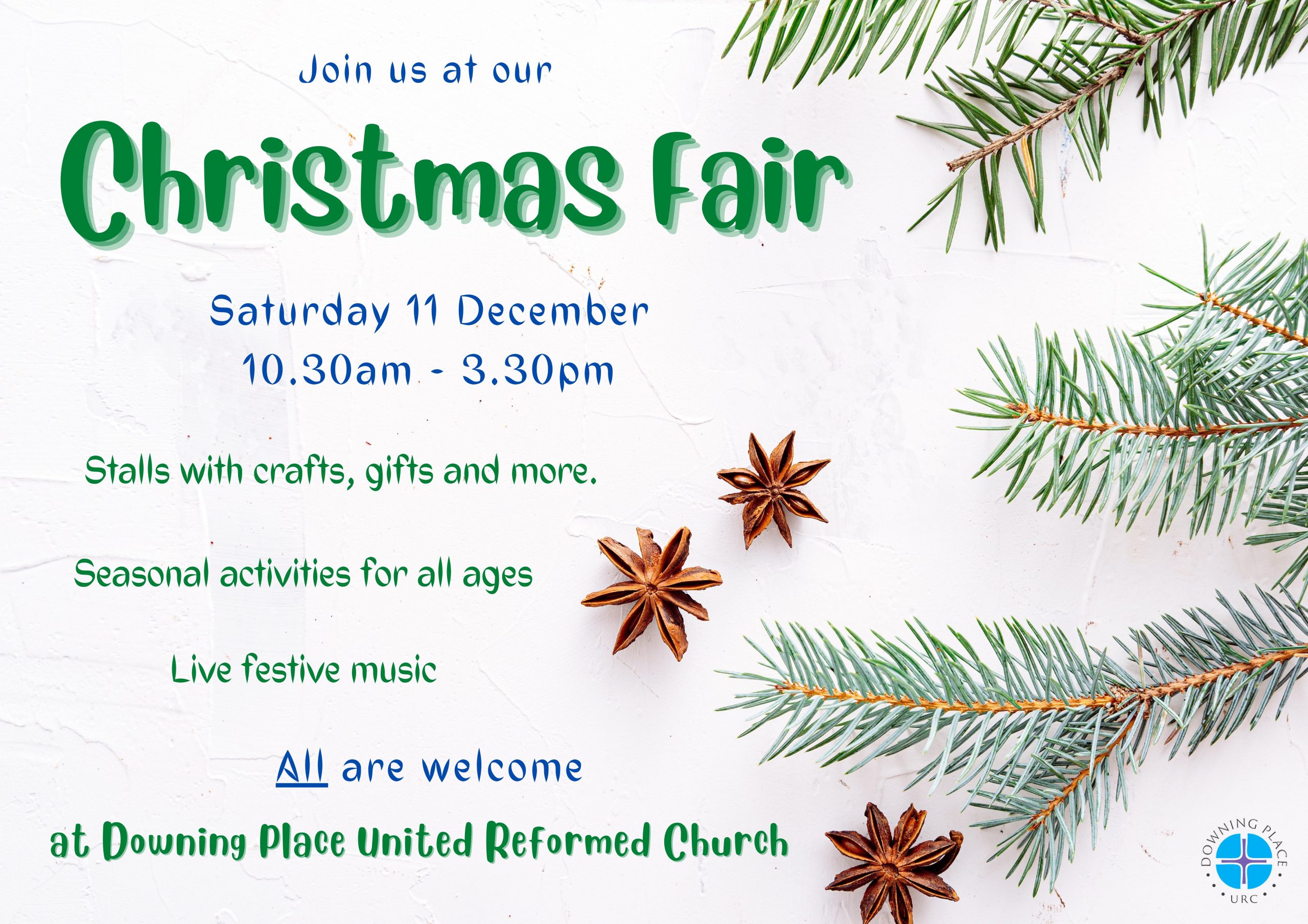 Christmas Fair
Saturday 11 December 10.30am-3.30pm
A day of seasonal activities for everyone, with craft, music, food and stalls.  A welcome break from the Christmas shopping – pop in for a rest and a hot drink and see what's going on!
All welcome.
Upcoming events
Please subscribe to our news for further information about forthcoming events.
Join our mailing list today
Your inbox. Our news.
Our newly refurbished Downing Place building provides a range of fully equipped, state of the art rooms and spaces for hire.
If you are interested in hiring the premises then please contact us on 01223 756635, email us or visit us between 9 and 5 Monday to Friday
The building is be fully accessible to wheelchair users, with lifts, ramps and accessible toilet facilities.
See our Hirings page for more information.