Where to find us in Cambridge
Our Address: Downing Place United Reformed Church, 4 Downing Place, Cambridge CB2 3EL
Downing Place Church is in the heart of central Cambridge, near the busy Grand Arcade development.  We are on the corner of Downing Street and Downing Place, and our neighbours include John Lewis, the Hilton Cambridge City Centre Hotel and the University's Downing Site.
What 3 Words: pounds.shells.else
Getting Here
Regular Park and Ride buses run every few minutes and stop opposite the Church.
We are a few minutes' walk from the Grand Arcade car park.
There are cycle racks adjacent to the Church building, and secure cycle parking is available at Rutland Cycles a few minutes' walk away.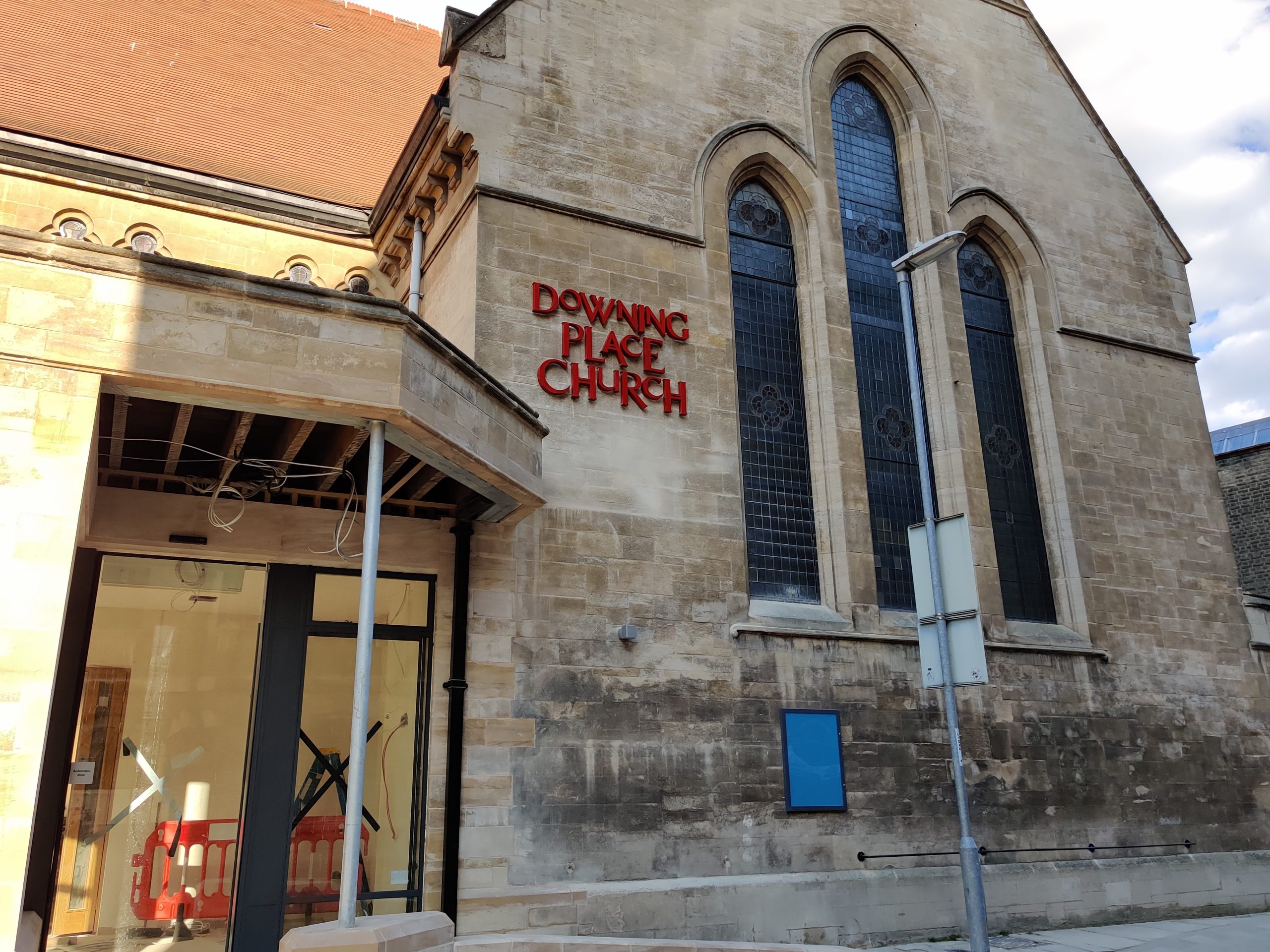 Downing Place is undergoing a substantial refurbishment programme, with the needs of the local communities in mind.   We will offer facilities to suit a wide range of events – including a beautiful church suitable for musical and dramatic performances; a large flexible hall, smaller meeting rooms and a well-equipped kitchen.  All facilities will be fully accessible.