When and where to find us
Our main Sunday service is usually held at 11am.  Holy Communion is celebrated on the first Sunday of each month; and on other special occasions in the Church's calendar.
Services are open to those who wish to worship in person but are also being live-streamed via our Youtube channel. You are welcome to join us in whichever way is most comfortable for you at this time. You can find out about the other ways we are worshipping together via our Worship page.
To the right you will find the link for Sunday's livestreamed Worship with Communion for Pentecost Sunday, which will be led by our minister Revd Nigel Uden.  Our livestream is scheduled to go live at around 10:55 every Sunday.
You will also find a link to a recent service which you can watch now.
Everyone is welcome to worship with us on Sunday morning, whether you are a regular church goer or have never attended a service of worship before; or anything in between!  If you are new to us, we have a special First Time in Church page to read which will explain a few things and help you feel at home.
Our Worship on Sunday 12th June, was led by the Reverend Dr. Janet Tollington. To watch the service, please click on the video above.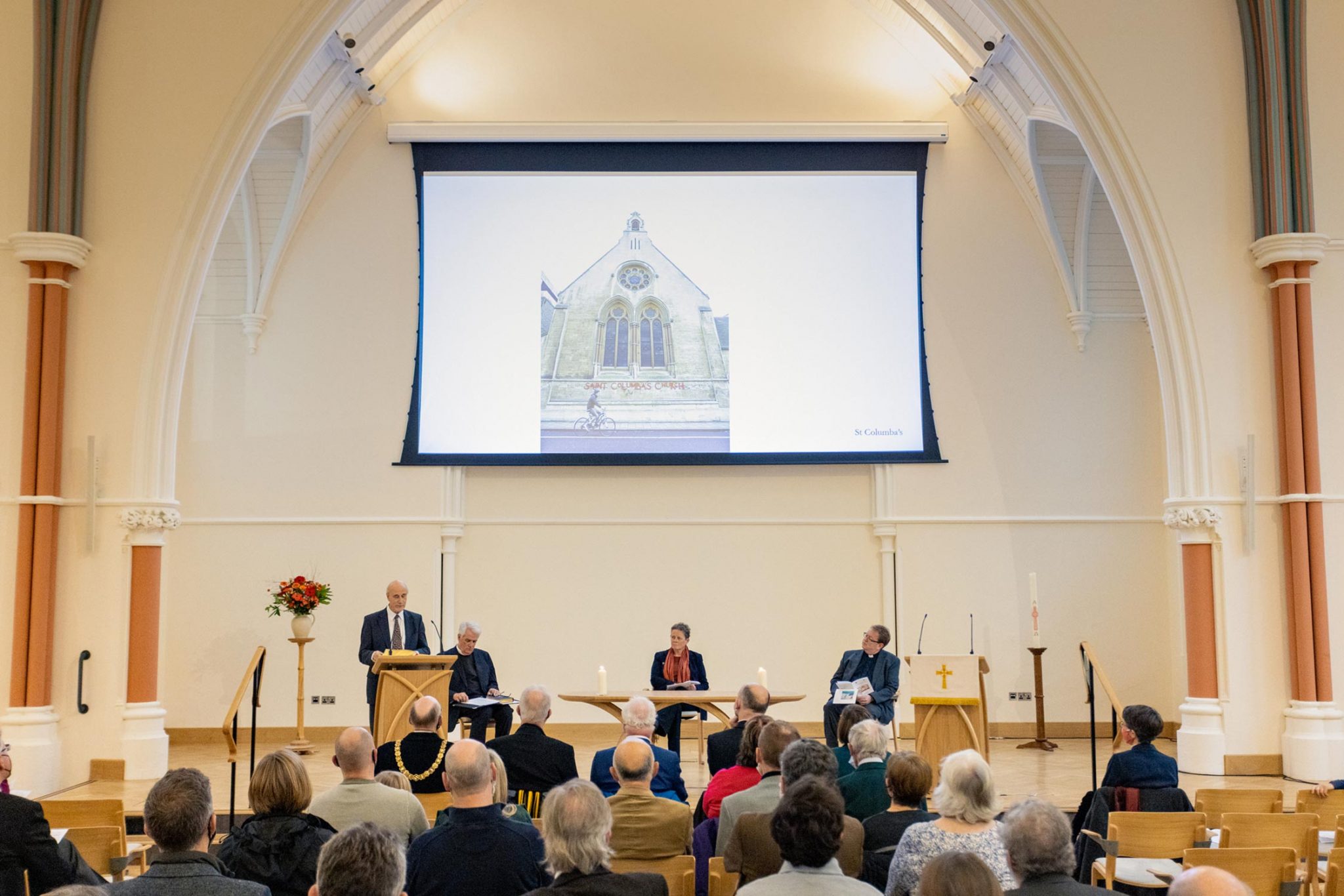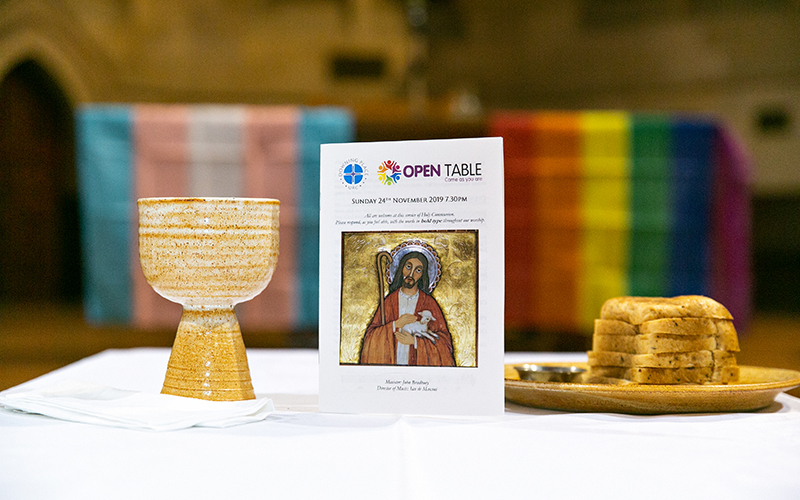 Our next service will be on Sunday 17th April. Doors open at 7pm for refreshments with worship beginning at 7.30pm.
An open and inclusive act of worship with Holy Communion, with LGBT+ folk and their allies particularly in mind, this service takes place on the third Sunday of each month.  We open at 7pm and the service begins at 7.30pm.  Everyone is welcome.  Please contact Alison Binney, the Open Table co-ordinator, for more information.
Commencing Thursday 9 June 2022, and weekly thereafter, there will be a service every Thursday at Downing Place Church to which all are invited.  Each service will last half an hour, with refreshments available afterwards.  A service of Holy Communion will be offered twice monthly, on the second and fourth Thursdays of the month.  Note that the starting time each week will vary regularly as follows:
First Thursday       11.00am
Second Thursday   11.00am           service of Holy Communion
Third Thursday       5.30pm
Fourth Thursday     1.00pm           service of Holy Communion
(Fifth Thursday       11.00am)