worship and performance at Downing Place
When our online services began in the early days of the Covid-19 pandemic, our musicians stepped up to the challenge of presenting a great variety of musical pieces each week, to accompany worship and to provide a sensitive and inspiring background for our reflection.
Over time, we have acquired a 'library' of these pieces which deserve to be heard in their own right, featuring not only our own talented Directors of Music, Mark Dawes and Ian de Massini; but our minister Nigel Uden and other church members.
Click below to visit our gallery of pieces which have been performed by our own Downing Place musicians as part of our worship.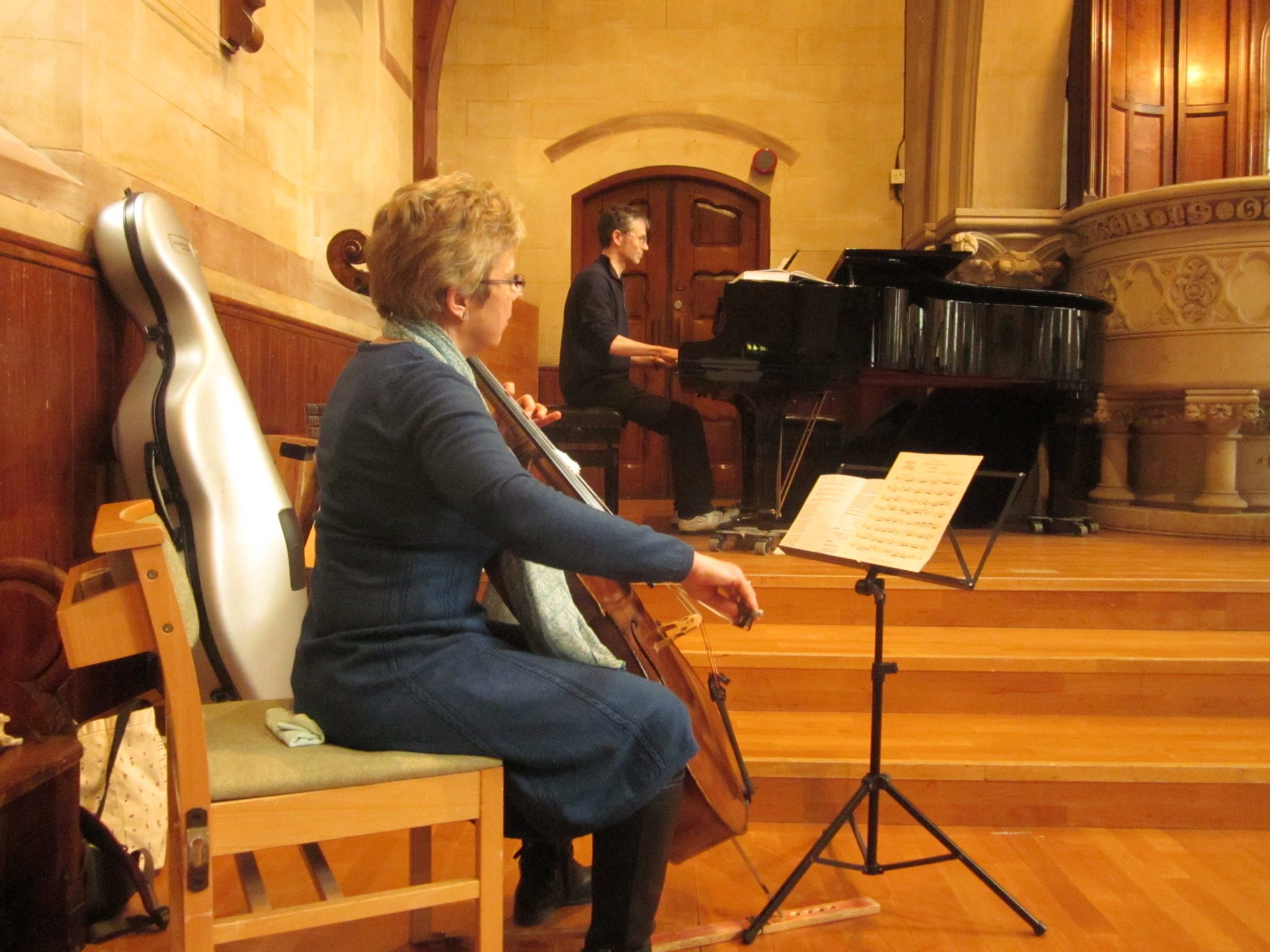 Downing Place organises free weekly lunchtime concerts every Wednesday at 1pm.
Demand from performers for slots is high, and we have a wonderful variety on offer, from piano, voice, brass, string quartets, organ, guitar, classical accordion and more.
Concerts last around 50 minutes and there is a retiring collection each week for our Monthly Special Cause.
As we plan our return to our newly refurbished premises in Spring 2021, we have a wonderful series of concerts lined up, .
Click below to visit our Lunchtime Concerts page and browse through the opportunities to hear superb music in our wonderful new space.