Sunday morning church groups for children
Our aim is to learn together from the Bible, hear more about Jesus and think about what faith means in our daily life through lots of different and fun activities in smaller groups during the second part of the Sunday morning service. New families are more than welcome to join any time.
All church families have support from a serving elder and the Ministers. For further information, please do not hesitate to get in touch with our Children Ministry coordinator Elza de Bruin: children@downingplaceurc.org She'd be delighted to hear from you.
Junior Church Activity on Sunday 4 July
We invited all the children and their families to the first get together since lockdown on Sunday 4 July, both to take part in an activity to support the shared Service on the following Sunday, and to worship together.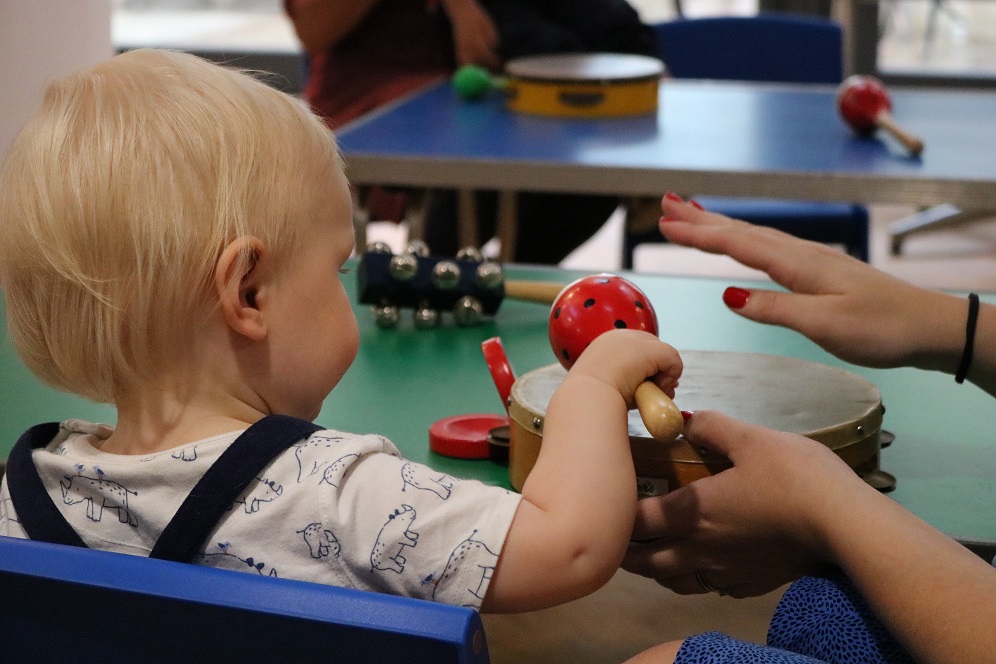 Seeing their faces as they came through the Hub doors was lovely, some excited about the hanging birds and others by the space which allowed a lot of "twirling".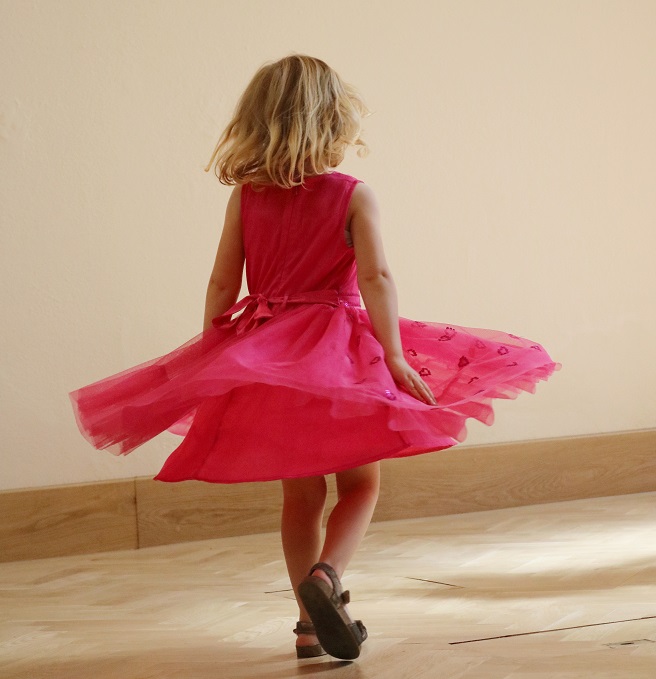 Four families were able to attend and Lorraine, suitably attired, as David, told the story of how David became King and how he brought the Ark back to Jerusalem with lots of music and dancing. 
Nigel played and sang, (we couldn't), two hymns, one which he had written especially for the occasion, and the children accompanied him with gusto.
The children decorated Shakers and Wooden sliding whistles for the following weeks service. Unfortunately, most of the instruments travelled "home" rather than stay for the service. A guided tour of the building took place for those who were interested, then it was time for Cake.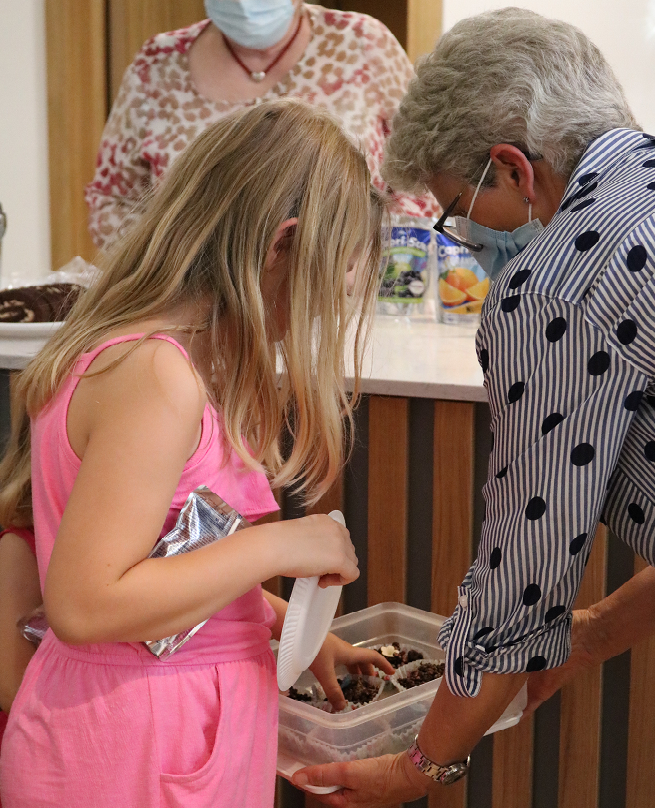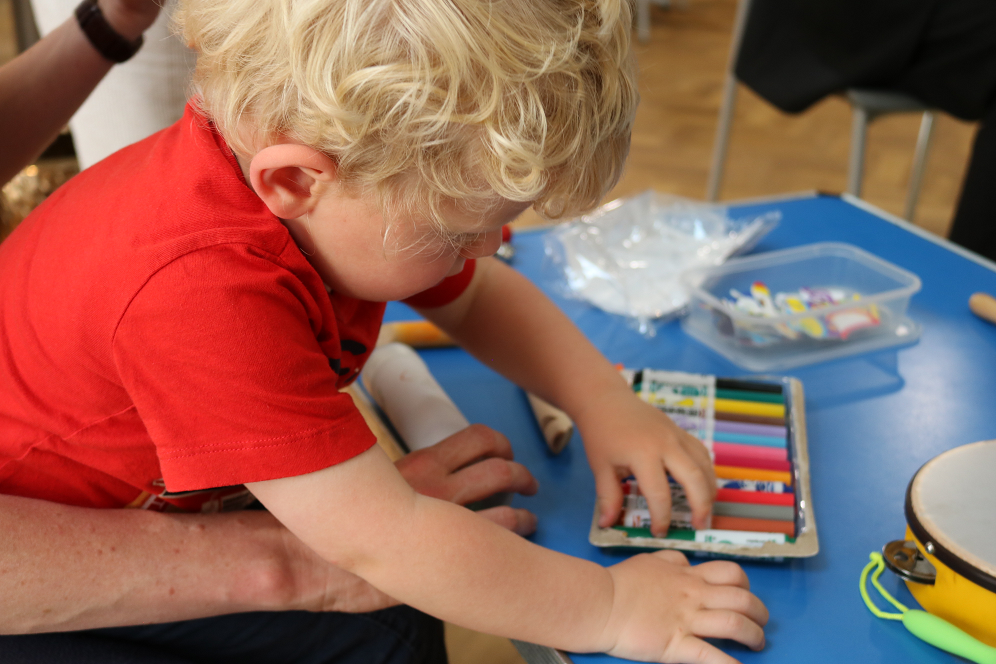 As Rosemary had joined us, we were able to present her with a unique gift: as many children as possible had previously drawn a portrait of themselves and these were combined into a picture for her.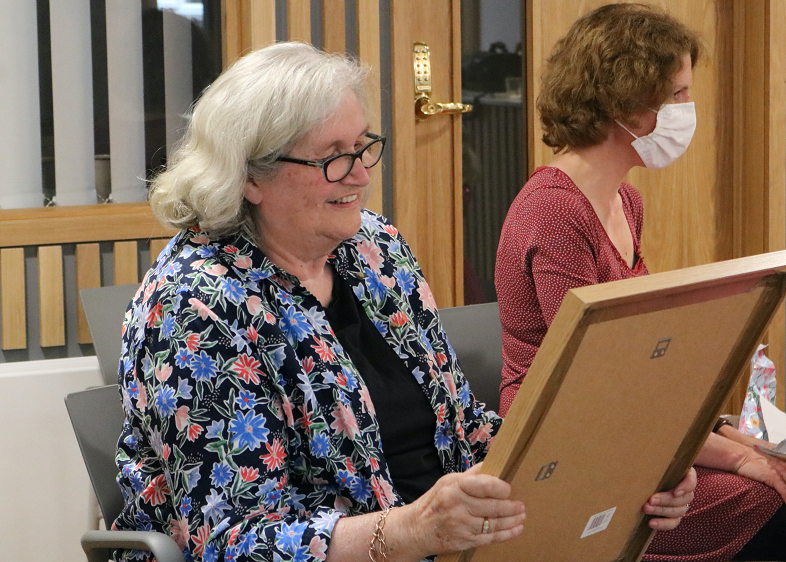 We hope you enjoy the photographs and a big "Thank You" to Jess for taking them.
Elza, Lorraine and Daphne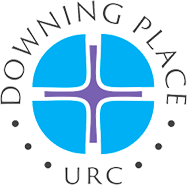 SWALLOWS
 (Psalm 84)

or babies and toddlers:
a safe place where they can play with a variety of toys, sing some simple songs and experience a sense of community.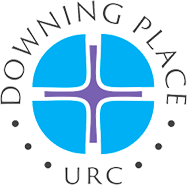 SPARROWS
(Luke 12:6)
for pre-schoolers and children in reception:
children feel valued and develop friendships by together enjoying lots of different activities including crafts, singing and games around Bible stories.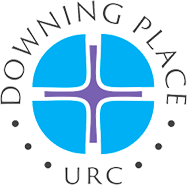 DOVES
(Genesis 8:8 and Luke 9)

for children in school years 1-3:
children learn more about Jesus and think about what it means in their daily lives through activities such as craft, drama and discussions.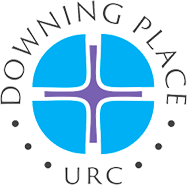 EAGLES
(Isaiah 40:30)
for children in school years 4-6:
children discover together the messages of the Bible, talk about the implications and share thoughts with a variety of activities.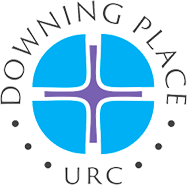 OSTRICH / OWLS / VULTURES
 (Job 30:29) they choose!
for teenagers – secondary school age:
teenagers broaden their ideas about Christian faith and share and reflect on experiences together through small group discussions, singing and games
We sometimes meet outside.