Our Minister, Directors of Music and our wonderful team
Meet our people
Our team of staff and volunteers at Downing Place URC
Here to help
Downing Place has a friendly team of staff and volunteers who between them look after all aspects of running the Church and the buildings.  Please feel free to get in touch with us if you have any questions or if we can be of any assistance.
Nigel Uden has been a United Reformed Church minister in Cambridge since 2010, when he came to what was then St Columba's URC and is now minister of Downing Place URC, formed in 2018 by the union of St Columba's and Emmanuel URC. He is also minister of Fulbourn URC, five miles to the east of Cambridge.
Born in Dorking, Surrey, he was educated locally and then at the University and Northern College in Manchester. He was ordained as a minister of the United Reformed Church in 1984 and has served local churches in Cheshire and Lancashire, and with the United Congregational Church of Southern Africa in Johannesburg.
From 2001-2010 he was Moderator of the URC's Southern Synod, and from 2018-2020, the ministerial Moderator of its General Assembly.
Nigel is married to Bethan, and they have an adult daughter, Jess. His principal pastime is music appreciation. He  believes that worship and pastoral care undergird the life of a church as it serves God's mission to the community by 'participating in the movement of God's love toward people, since God is a fountain of sending love' (David Bosch).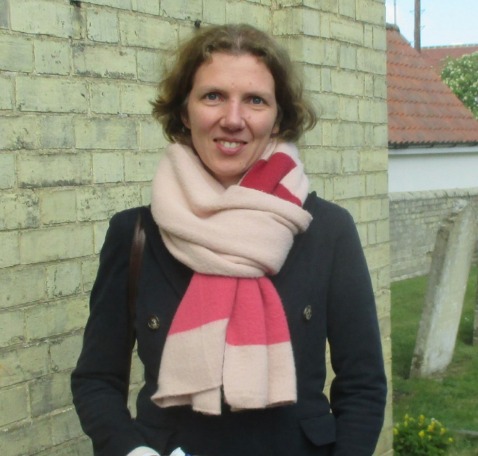 Elza de Bruin Lara
Children's Ministry Team Co-ordinator
Elza is originally from the Netherlands, and is now living with her partner and two children in Cambridge. In her daily life, she works in a pharmaceutical company, focused on developing new drugs for cancer patients. She 
became an Elder at Downing Place in 2019, and took on leadership of the Children's Ministry team in June 2021. In her spare time, she enjoys cooking and spending some great time with her children in one of the many beautiful parks in Cambridge.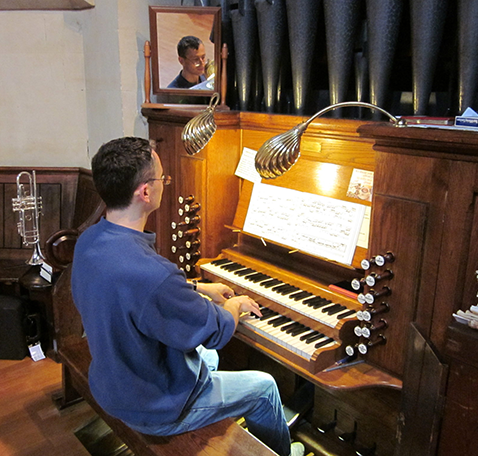 Mark Dawes
Director of Music
Mark Dawes teaches mathematics at Comberton Village College. As a teenager he was organ scholar at Great St Mary's Church (where he was taught by Christopher Moore) and then read mathematics at Oxford while the organ scholar at Balliol College. After a stint as organist at Trumpington Church Mark became the organist at Emmanuel URC on Easter Sunday 2004. He now shares the position of Director of Music at Downing Place URC with Ian de Massini.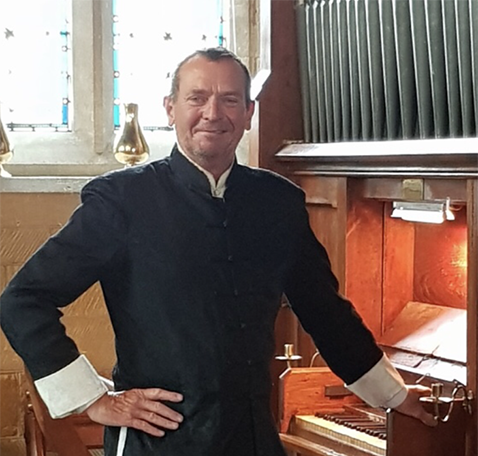 Ian de Massini
Director of Music
Ian de Massini is a multi-faceted musician of the highest calibre. As a composer, his works are published by Stainer & Bell, including music written for the choir of King's College Chapel, Cambridge, as well as several orchestral transcriptions commissioned by the concert-organist, Thomas Trotter. As a virtuoso organist, Ian's repertoire includes the complete works of Bach, Duruflé, and Messiaen, whilst, as a pianist, he's performed the complete keyboard works of Bach, from memory. As a singer, Ian is a former choral scholar of King's College Chapel, Cambridge, and still sings there regularly, now as a member of King's Voices. As conductor, Ian is Founder and Director of Cambridge Voices, the city's leading chamber choir, resident here in Downing Place URC. Together with his colleague, Mark Dawes, Ian is one our church's two Joint Directors of MusicRead more about Ian here.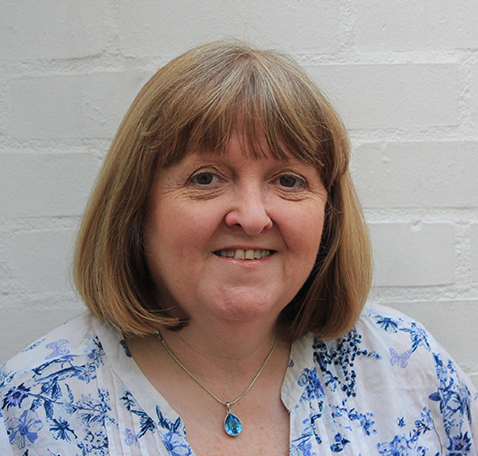 Elaine Barker
Church Administrator
Elaine is one of the Downing Place URC Administrators and is responsible for building-related matters and the day to day running of Downing Place.  She also deals with all matters related to the hiring of the building.  She also supports Sunday worship and other activities.
Elaine works Wednesday – Monday and her day off is Tuesday.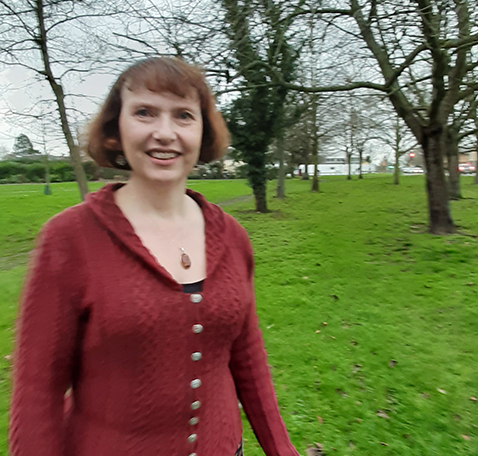 Ann Auger
Church Administrator
Ann is the other Administrator at Downing Place URC.  She enjoys organising and presenting information, and is responsible for the accounts, the monthly Magazine and looking after the website and social media.  She also organises the Lunchtime Concert Series and supports other weekly activities in the church building.
Ann usually works normal office hours during the week, Monday to Friday.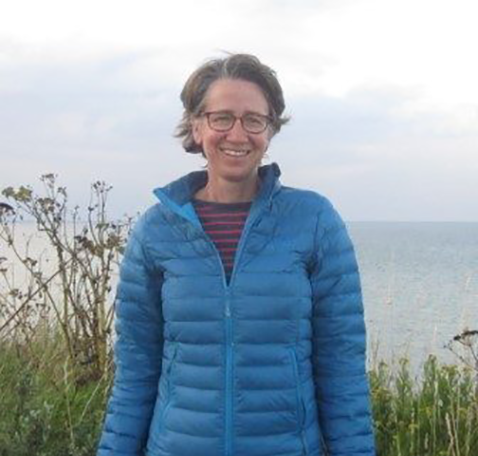 Alison Binney
Open Table Co-ordinator
Alison Binney teaches English in a secondary school and on the PGCE English course at the University of Cambridge. She is an elder at Downing Place URC and co-founded Open Table Cambridge, our community for LGBTQ+ people and their allies, which meets twice a month for worship and discussion. In her spare time she enjoys reading, writing poetry and walking.