As one of its main areas of focus, Downing Place Church has recognised that Sustainability is a crucial issue for our time, not only for ourselves but for the whole planet and future generations.
We echo the statement made by the General Assembly of the World Council of Churches in Busan, South Korea, in 2013.
'We live in a time of global crises. Economic, ecological, socio-political and spiritual challenges confront us … By the flame of the Spirit in our hearts, we pray to Christ to brighten the world: for his light to turn our whole beings to caring for the whole of creation and to affirm that all people are created in God's image. Listening to voices that often come from the margins, let us all share lessons of hope and perseverance. Let us recommit ourselves to work for liberation and to act in solidarity. May the illuminating Word of God guide us on our journey.'
As part of our response, the church has established a sustainability group which aims to help develop our theological understanding of sustainability; take appropriate decisions regarding the church's own life; act co-operatively with others who share the same goals and encourage personal lifestyle commitment.
To that end, this page is here to both inform and encourage.
Harvest Festival Service on Sunday 26 September at 11am
'Strides, Steps and Micro-steps'
Harvest is traditionally a time to celebrate the results of months of careful tending of crops planted and tended. Whilst we continue to celebrate that we know that the climate change crisis threatens it for the whole world.
So we are marking our Harvest Festival this year as a Climate Sunday service which will recognise the challenges and celebrate the responses that can be made to make a difference;
We will pray for the possibilities of strides that could be taken especially with the approach of the COP 26 conference.
We will celebrate the steps that are being taken in many places and in many imaginative and creative ways
We will commit ourselves to the micro-steps that we can all take to make a difference.
As a church joined to the Ecochurch initiative we are exploring how, as a community, we can be active and engaged. You are welcome to join us!
The service is led by the Downing Place Sustainability Group.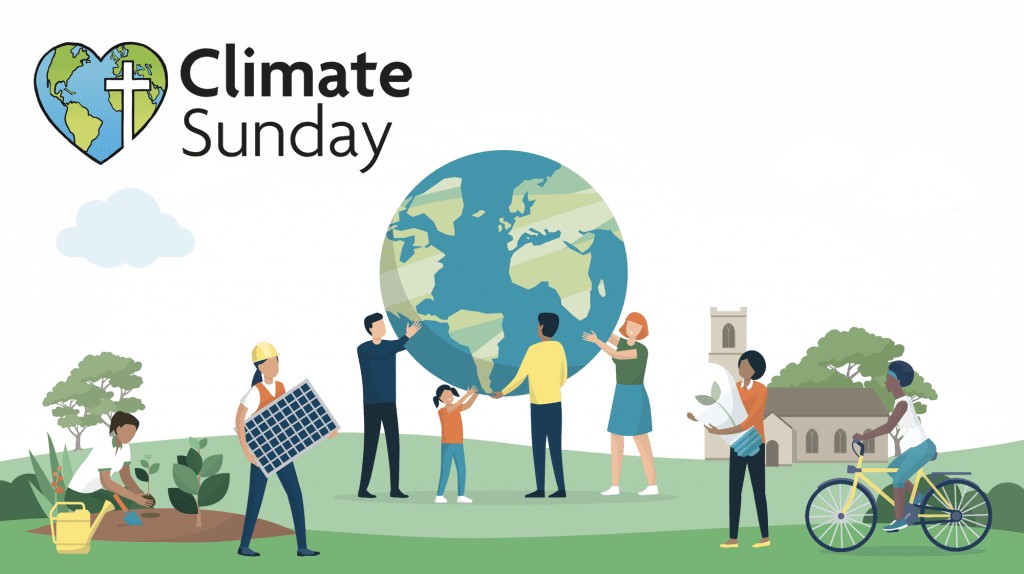 Downing Place is a registered Eco Church.
Registration is based on a survey which examines our responses in the following areas:
Worship and teaching
Management of church buildings
Management of church land
Community and global engagement
Lifestyle
Eco Church registration enables churches to both record what they are already doing to care for God's earth, and to reflect on what further steps they can take to that end and then act accordingly.

At Downing Place, we are also making a GARDEN to bring some of the natural world into our site, in the centre of a busy city.
The garden will be a symbol of our promise to look after our planet.
And let's not forget the difference a city garden can make:
Plants absorb Carbon Dioxide
The transpiration of the leaves cools and refreshes the air in summer
Composting – if we can – returns nutrients to starved city soil
Plant roots absorb rainwater run-off from pavements that would flood sewers
The garden is overlooked by new clear windows all around – in the Gibson Hall, the Kitchen, the Servery and Hub, plus all the small meeting rooms.
Old wooden screens will frame mirrors and support climbing plants in this outdoor setting where the screens will gradually weather to silver. We also plan raised beds where children could tend plants, and space for the outdoor tables and chairs.
Read more about our Garden project on our Garden page.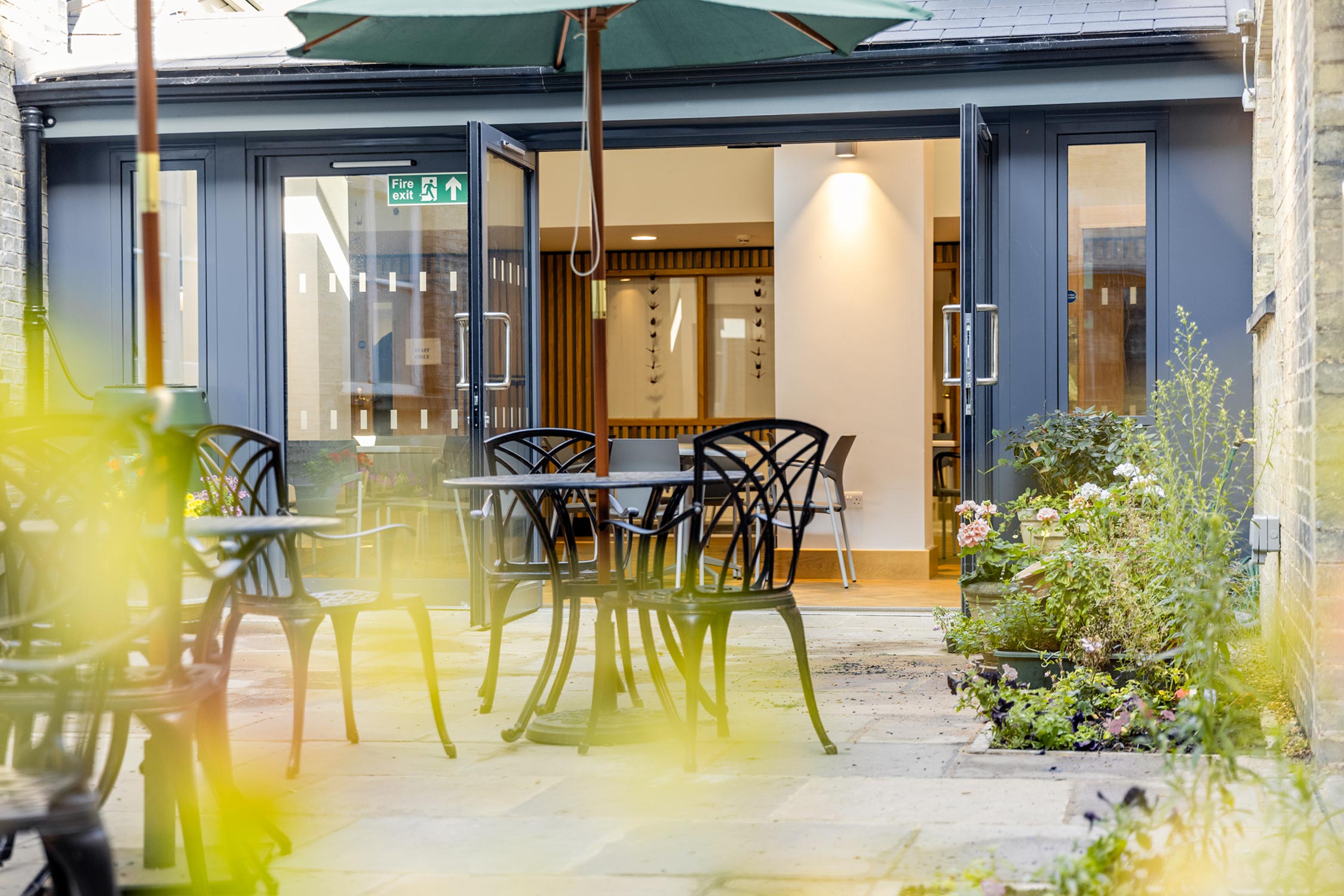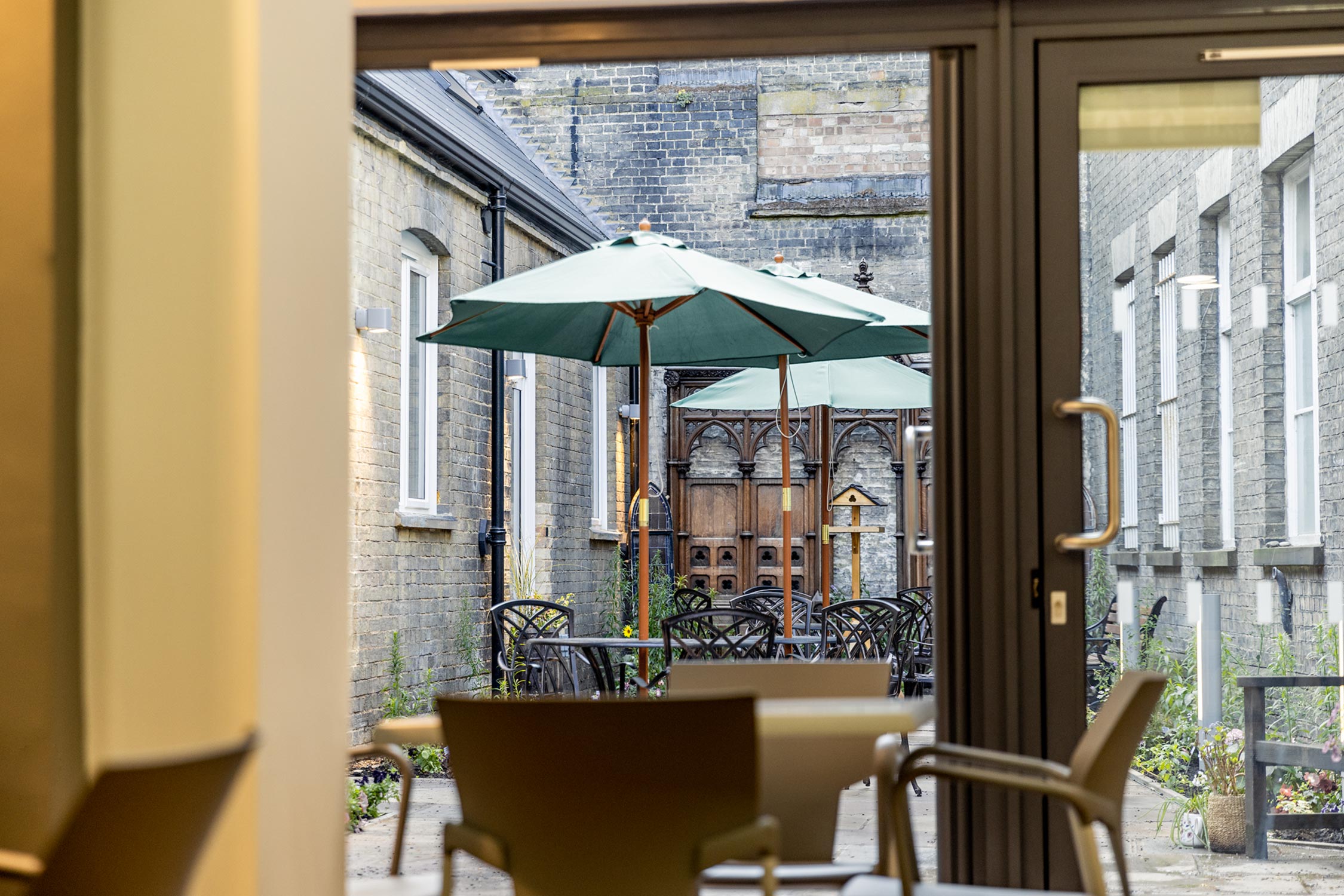 Cambridge Carbon Footprint
Cambridge Carbon Footprint is running its 12th year of Open Eco Homes tours and workshops between 15 September and 15 October; including an online tour of Downing Place United Reformed Church by Zoom on Thursday 14 October from 7.00pm – 8.00pm.
The church and halls now have a range of eco-features including solar panels, secondary glazing for the stained-glass windows, mechanical ventilation with heat recovery in the smaller rooms and more. This is is a rare and exciting opportunity to tour one of only a few eco-redevelopments of a church in the UK.
You can read more about our sustainable redevelopment here and book to come on the tour here.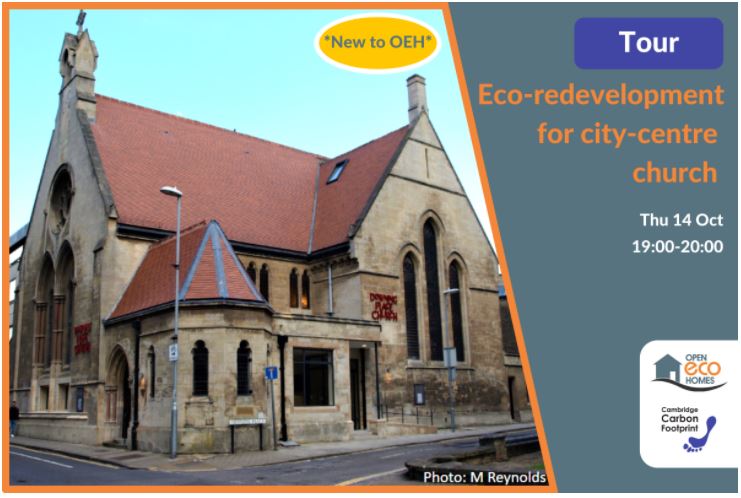 A series of six House Groups has been planned for the autumn to tie in with our focus on creation, the environment and sustainability.  These will be led by Janet Tollington based on the following Old Testament texts that will enable us to explore the theme from different perspectives: Genesis 1:1 – 2:4a; Job 38-39; Psalms 8 & 104; Proverbs 8:22-31; Isaiah 40:21-31; and Ezekiel 47:1-12.
Groups will meet on Monday afternoons (2.30 – 4.00pm) and Tuesday evenings (7.30 – 9.00pm) in the weeks beginning October 11 and 18, November 1, 8, 15 and 22. Whether Groups will meet in person or virtually is yet to be decided but this will be clarified, with details of the hosts, in the relevant Weekly Bulletins and the next Place Matters. A general introduction and weekly handouts will be provided in line with previous recent practice.