Dear Friends
Another week has passed, and as I write we're preparing to broadcast our last service filmed at Emmanuel Church on Trumpington Street.  August will be spent packing and clearing, in preparation for handing the building over to Pembroke College at the end of the month.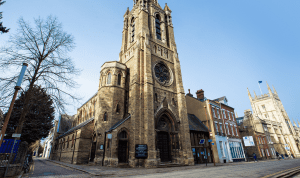 Services from August onwards will be filmed at Westminster College on Madingley Road, in their beautiful chapel and Hall.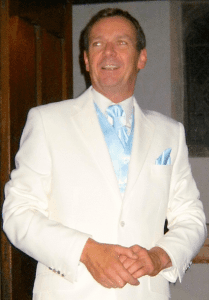 You will realise if you watch our services how important music is at Downing Place, and this week our co-Director of Music, Ian de Massini, was thrilled to receive a request from Stainer and Bell, one of the UK's leading publishers of religious music, to publish Ian's compositions.  This arose from a performance of one of Ian's settings last Christmas in King's College Chapel, which impressed the Dean, Provost and conductor so much that they sent the music to Stainer and Bell without Ian's knowledge.
Ian is now working on a collection of 200 Choral Preludes for organ, based on hymn tunes,which collectively will form the Downing Place Organbook.  This will be completed with a grand Welcome Prelude which will be launched when we move into our newly refurbished building – We will have much more news about this in due course.  Our warmest congratulations to Ian on this very exciting and very well-deserved news; we look forward to seeing (and hearing!) his beautifully bound and produced masterpiece in due course!
You may be receiving this email because you previously subscribed to updates about the Emmanuel Lunchtime Concert series, and you may be wondering whether these will resume at some point.  We reassure you that the performers are very keen to come and perform in our new building, and we will be starting to put a provisional programme together, probably starting after Easter 2021.  Please keep following our news and we will keep you up to date!
We are still working on our beautiful new website, and there will be changes and improvements as we go.  This week, we have implemented a 'Donate' button which is directly below the video on the homepage, and can also be found at the foot of every page.  This will take you to a dedicated Downing Place page on the Charities Aid Foundation's giving platform.  We have also inserted a new section on 'Evangelism' on the 'About Us' page, which includes a link to a paper written by our minister Nigel Uden, a sensitive and nuanced exploration of what evangelism means for Downing Place and an encouragement to reflect further.
We will use this blog to keep you informed of changes as they are made, so you can continue to find easily the information you need.   Meanwhile, if you have any questions or you want to get in touch, please don't hesitate to contact us.