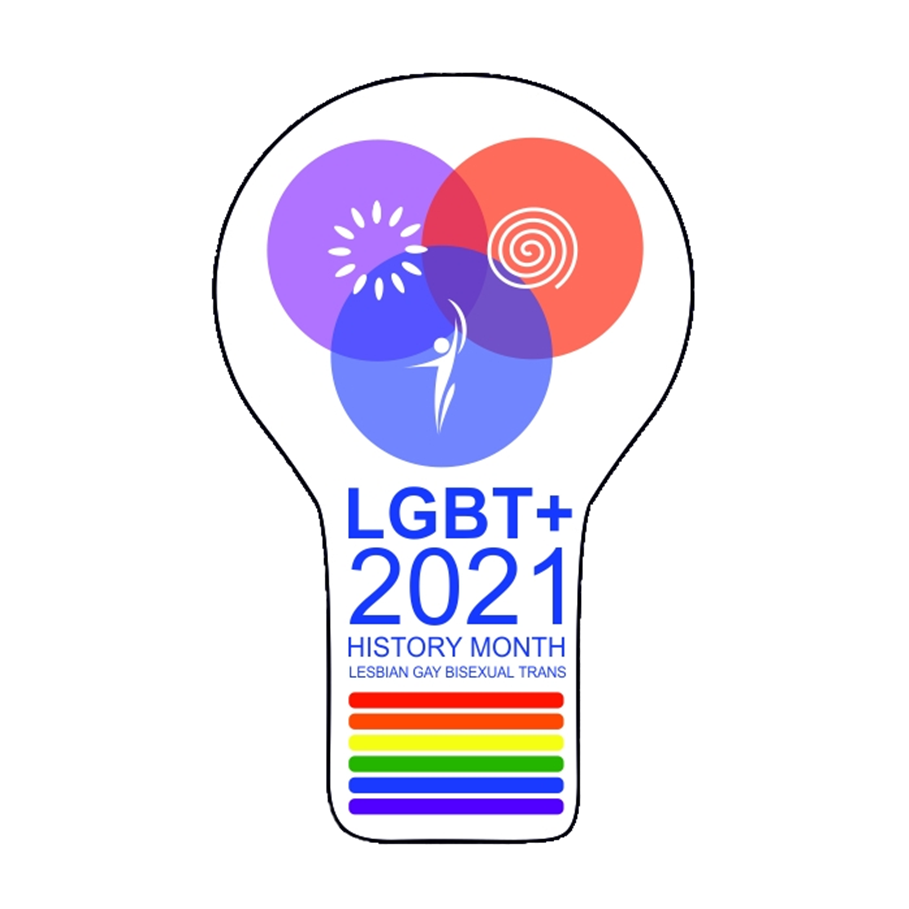 Registration is now open for our Zoom service to mark the start of LGBT History Month at 11am on Sunday 7th February.  The service will be led by members of Open Table, Cambridge and our guest preacher is Alex Clare-Young; author of 'Transgender. Christian.  Human' and co-chair of the Open Table Network.
Registering for the service so you can receive the Zoom details is very easy – click here to go straight to the event page and register. There is also a link to register on the homepage of our website.
In preparation for this service, we are encouraging church members and anyone who would like to attend, to create a rainbow – either by colouring, or knitting/crochet.  We have prepared some resources and templates to get you started here.  We are hoping that the items produced will eventually be able to be collected and used regularly as part of the Open Table services when the pandemic allows these to resume in person rather than purely on Zoom.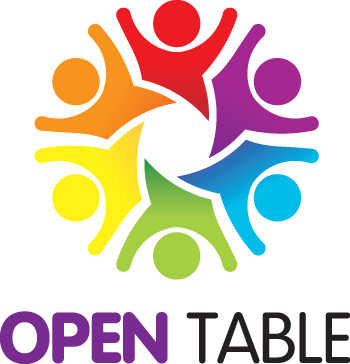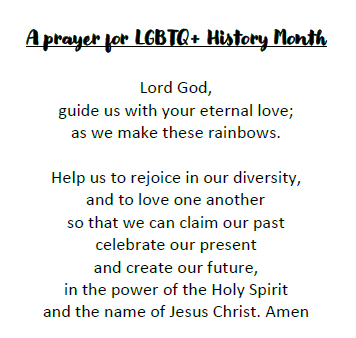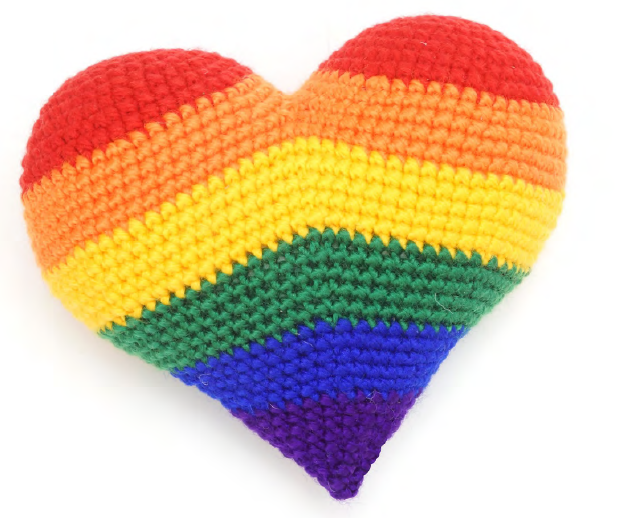 Through worship led by members of Open Table, fellowship and working together on this project, we hope that Downing Place United Reformed Church and the LGBTQ+ community will be surrounding one another with prayer and encouragement.
It has not escaped our attention that the rainbow and the timing of this project are also linked to another significant topic that fills our newspapers and lives at the moment.
During the first Covid 19 lockdown, nearly a year ago now, rainbows of hope started appearing in windows of children, and slowly people of all ages were decorating their windows with rainbow colours.
We now find ourselves in lockdown 3.0 and we all still need reminding, maybe more than ever, that hope helps us get through challenging times.
This project, designed for LGBTQ+ History month, will hopefully also give us something to work on, to chat about and to fill our days with more hope as we move towards times when we will be able to meet, worship and craft together in person.